The Problem
The sporting goods industry comprises sales of athletic apparel, footwear, and sports equipment. As the world's overall focus on physical health increases, this industry is seeing great growth.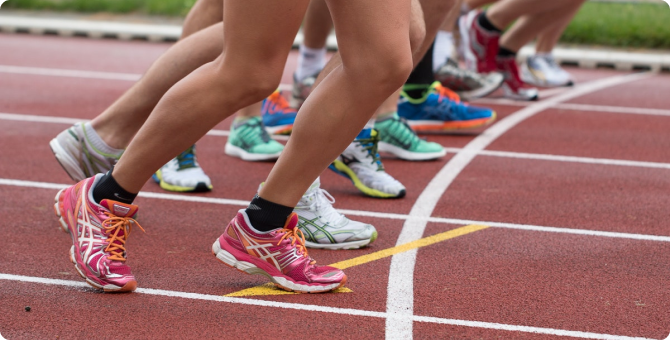 Statistics + Resources
Statistics + Resources
By November 2019, the sporting goods industry boasted total annual revenue of $49 billion. This showed a slow but steady increase of 0.3% for the five years leading up to 2019.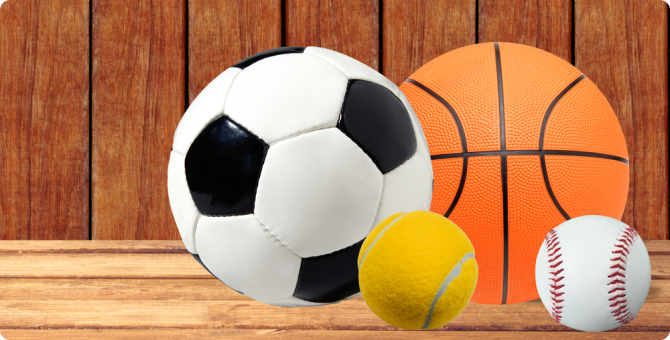 How It's Being Done
How It's Being Done Currently
The demand for sporting goods has been increasing at a slow but steady pace for the last few years. That trend will continue to speed up over the next few years as people are increasingly becoming more health conscious.
Department stores now sell athletic apparel and footwear. This is hurting the local mom and pop shops. The increase of online shopping has also put pressure on the brick and mortar retailers to lower prices and offer more sales and promotions.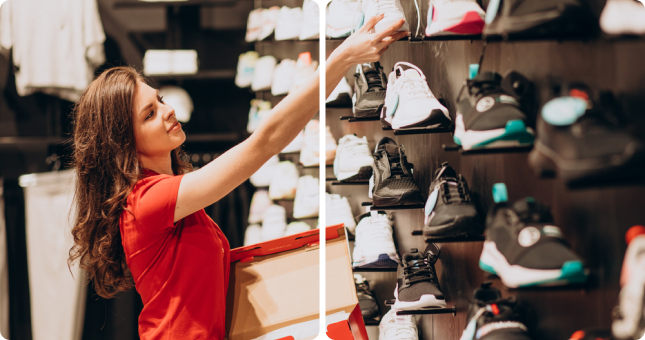 Brick and mortar stores would do well combining their knowledgeable sales staff with online offerings. If they include online sales and promotions with the option of pick up in store (BOPIS), they will stand out from the competition.
SkuNexus Approach
The SkuNexus Approach
With the rise of a health conscious society, sporting goods are in high demand. And it is not just the younger population that is driving this demand.
Seniors are also adding to it with the introduction of exercise classes specifically geared toward their demographic.
In order to succeed in the prevailing market, stores need to offer omnichannel shopping experiences. Today's consumers have grown accustomed to researching products online. Yet, they still enjoy the experience of browsing through a brick and mortar store and seeing everything firsthand.
In order to accommodate these wants and needs, brick and mortar retailers need to create a strong online presence.
SkuNexus facilitates the implementation of omnichannel solutions for sporting goods retailers. Our platform is able to effortlessly handle inventory across multiple sales channels and inventory locations.
SkuNexus offers:
Fulfillment from warehouse.
Fulfillment from physical store.
BOPIS - buy online and pick up in-store.
SkuNexus Features
SkuNexus Features
SkuNexus is the only platform that combines inventory, order, warehouse, and shipping management into one easy to use system. Not only does SkuNexus allow you a top down view of your inventory across all your sales channels and stock locations, it also combines a full warehouse management system. When inventory is scanned into the warehouse, SkuNexus will provide the exact location where the item should be placed within the warehouse.
In addition, SkuNexus will produce a pick list for your orders with the most efficient route through your warehouse. And if that is not enough, it also combines full shipping capabilities! With your specific rule set, and the included shipping mappers, SkuNexus will advise you on the correct packaging to use for the shipment and which shipping carrier will provide the cheapest rates!
SkuNexus is fully customizable. Depending on the size of your business and the plan that you choose, we will customize our software to conform to your individual needs. We have plans and pricing to suit businesses both large and small.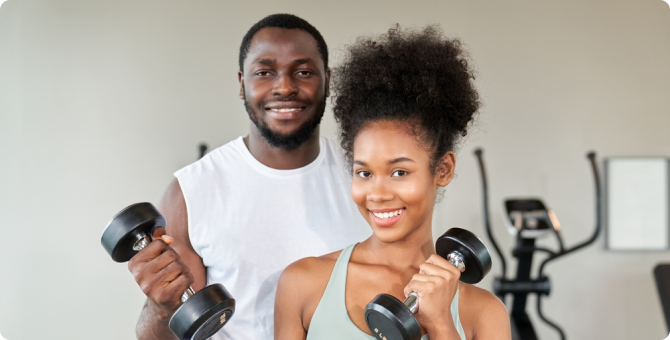 With all three levels of the Cloud Edition, our internal developers will customize the software to your specifications. The Enterprise Edition will provide your in-house IT team full access to the source code and you can make the customizations yourself. Either way, our team is available to help you every step of the way.
Switch to SkuNexus and we will help you jog into the future!
Additional Reading
Related Reading For Sporting Goods Stores
The need for customized order management software.