The Problem
The automotive industry is huge! In the United States, one out of every six businesses is reliant on some aspect of the automotive industry.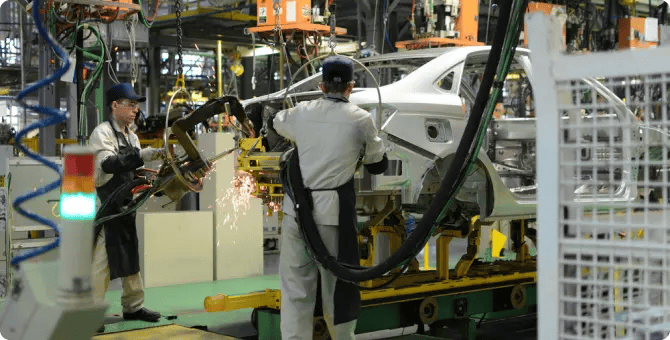 The sales and receipts of automotive firms account for more than 20% of the US wholesale industry and more than 25% of the US retail industry.
With these impressive numbers, it's no wonder that the auto parts industry has grown impressively as well.
Statistics + Resources
According to V12 Data, the Aftermarket Auto Parts industry is predicted to grow to $723 billion by 2020. The US Market accounts for $296 billion! Digital influence is a huge factor in auto part sales, both online and in brick and mortar stores.
Over $148 billion in sales are due to digital influence. (Digital influence occurs when consumers do extensive online research before purchasing a product.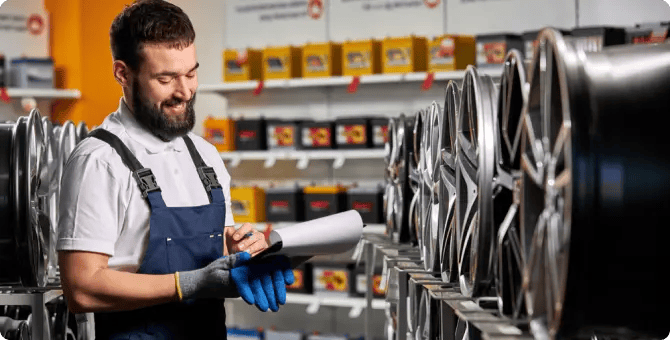 It can come in the form of advertisements, product reviews, etc. Regardless of whether the product will be purchased online or in a brick and mortar store, 90% of consumers do some form of online research before purchasing auto parts or accessories.
*digital influence & mobile shopping statistics courtesy of Hedges & Company
How It's Being Done
Mobile shopping (shopping on a mobile phone) is an increasingly common occurrence today.
Many people claim to shop on their phones on a daily basis. This includes auto parts shopping. (More than 60% of traffic on auto parts and accessories websites come from mobile phones.)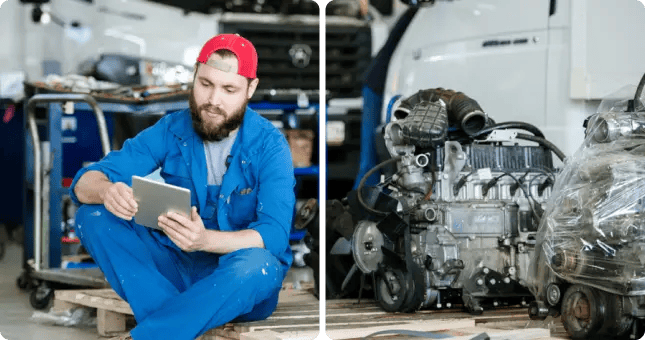 Mobile shopping accounted for almost $6 billion of online sales in 2018. With the way things are tracking, that number should increase almost 30% by the end of 2019.
SkuNexus Approach
The need for powerful inventory management software has never been greater.
With the above analysis showing that 90% of auto parts consumers do online research before purchasing a product, the need for accurate, real-time inventory information is of utmost importance.
When a consumer needs to replace the brakes on his 10 year old sedan, or needs new wiper blades for his SUV, most often, online research will lead him to his final purchase choice.
SkuNexus was created to address the growing needs of the current burgeoning economy. With omnichannel shopping the new norm, retailers are challenged to fulfill orders quickly and accurately regardless of how the order was placed and how it will be fulfilled.
SkuNexus offers:
Fulfillment from warehouse.
Fulfillment from physical store.
BOPIS - buy online and pick up in-store.
SkuNexus Features
SkuNexus is a fully customizable commerce operations platform. We are actually an inventory, order, and warehouse management system all rolled into one. It doesn't matter if consumers want to purchase a new car battery online or walk into a retail location to buy new floor mats. With SkuNexus providing real-time accurate inventory counts, orders can be fulfilled across all channels.
In addition, SkuNexus offers a full shipping management tool. SkuNexus will use your specific rule set to determine how an order should be shipped. Details like packaging, shipping carrier, and shipping speed can all be automated to help your company achieve the quickest, most cost effective way to fulfill your orders.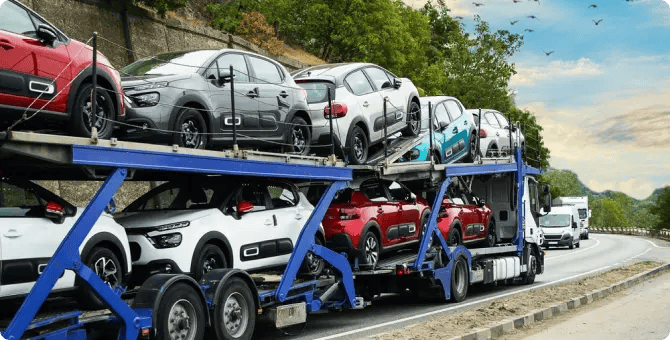 All auto parts retailers are unique. SkuNexus is unique too. We can customize our software to your specific needs and we have plans and pricing to suit all businesses. Whether you are a "mom and pop shop" selling mufflers out of a small room, or a large company with transmissions located in multiple warehouses, SkuNexus was made for you! If you prefer to have your in-house IT team do the customizations, our Enterprise Edition offers full access to the source code. If you prefer to have the full SkuNexus experience, we offer three levels of the Cloud Edition, where we will make all those modifications for you. Whichever way you choose to use SkuNexus, you will always have access to our development team every step of the way.
Letting SkuNexus run your backend commerce operations will allow you focus on scaling your business.
Related Reading For the Automotive Industry
Accurate inventory counts will bolster profits for automotive retailers.