The Problem
There are two main demographics that are currently driving the home & garden industry - millennials and baby boomers. It may seem strange that two such vastly different segments of the population are both driving the same industry. However, they are looking for the same things, just for different reasons.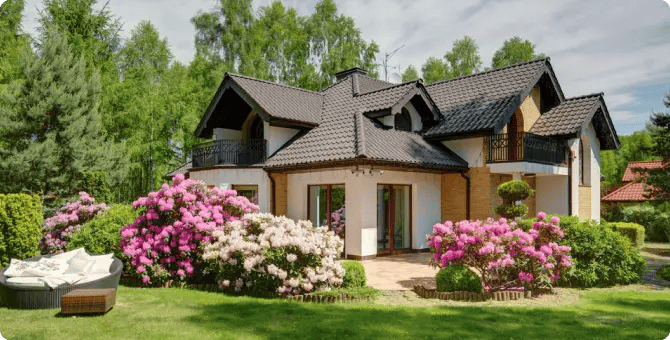 Baby Boomers are looking to downsize and/or remodel their current homes. They are looking for things like ramps, grab bars, and accessible tubs. Millennials are moving out of their dorms or parents houses, and looking to set up their first homes.
Regardless of the reason, both demographics are driving sales in the same industry.
Statistics + Resources
Statistics + Resources
According to a study by Improving America's Housing 2019, a Harvard Joint Center for Housing Studies analysis of government data, homeowner and landlord spending on home improvements and repairs reached a whopping $424 billion in 2017.
In 2018, Americans spent on average more than $9,000 on home improvement projects.
The majority of this spending is driven by the two demographics mentioned above. Baby boomers are looking to make accessibility accommodations at a cost of $5,000 each. While this may be a one time cost per home, with more and more baby boomers looking to remodel, this will become the norm in the next 20 years.
Many baby boomers are empty nesting and/or downsizing. They are looking for furniture fill their newly empty or smaller homes. Millennials heading off to college, or finishing college and setting up their first homes, are in the market for furniture. Again, two vastly different segments of the population driving sales in the same industry.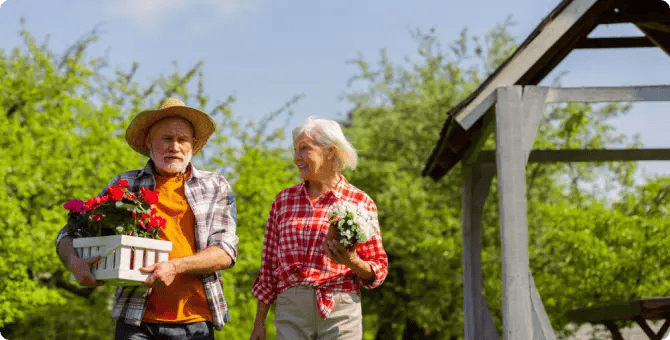 Millennials are also fast becoming an important factor in the gardening industry. 20% of millennials list outdoor gardening as their leisure activity. Baby boomers continue to be influential in the gardening industry. 40% of baby boomers list gardening as their leisure pursuit.
Together they make up 60% of the market.
How It's Being Done
How It's Being Done Currently
Generally, when consumers are looking to purchase a couch or a bed, they are more inclined to enter a brick and mortar store.
Furniture is still seen as a major investment. Consumers of all ages want to touch and see before purchasing. According to a March 2018 survey by Morning Consult, furniture was the vertical that scored highest on in store purchase preference.
Only 11% of US consumers polled preferred to buy furniture online.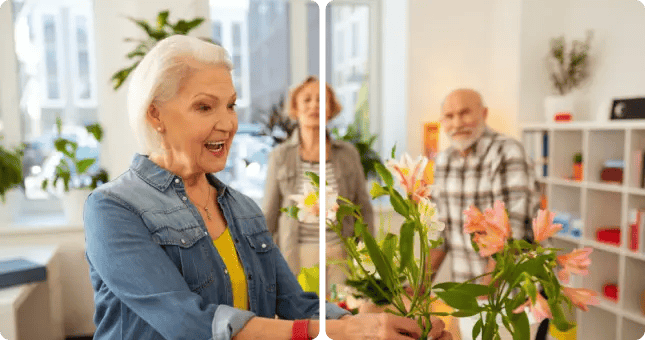 The same is true for outdoor gardening. Shoppers want to see and smell the flowers before deciding to place them in a vase on their dining table or plant them in their home gardens. That said, there is a definite increase in online flower purchases.
Those who opt to purchase digitally value the ease, convenience, and ability to purchase hard to find floral varieties.
SkuNexus Approach
The SkuNexus Approach
Regardless of how shoppers are choosing to purchase for their home and garden, the need for powerful inventory management has never been greater.
With more and more consumers opting to browse online, even when they will make the purchase in a physical store, it is more important than ever that retailers are able to maintain accurate inventory information.
When a consumer enters a nursery looking for yellow and red "Showoff" Cymbidium orchids, nine times out of ten they will have already scouted out the product on your eCommerce site. The same is true for someone looking to purchase a new sofa.
SkuNexus was created to address the needs of our ever growing economy. With the growth of omnichannel shopping, retailers are challenged to fulfill orders quickly and accurately regardless of how the order was placed.
SkuNexus offers:
Fulfillment from warehouse.
Fulfillment from physical store.
BOPIS - buy online and pick up in-store.
SkuNexus Features
SkuNexus Features
SkuNexus is a fully customizable commerce operations platform. Imagine having an inventory, order, and warehouse management system all rolled into one. With SkuNexus, it doesn't matter how consumers choose to purchase their recliners or buy bushes to plant in their front yard. You will always have accurate inventory counts and be able to fulfill orders across all channels.
In addition, SkuNexus also offers a full shipping management tool. Regardless of whether you are shipping a dining set to a newly independent millennial via UPS Freight, or delicately wrapping two dozen tulips and placing them on ice, to be shipped Fedex Overnight to that millennial's empty-nester parents, you will always be able to choose the most cost-effective way to do so. We want to help you succeed.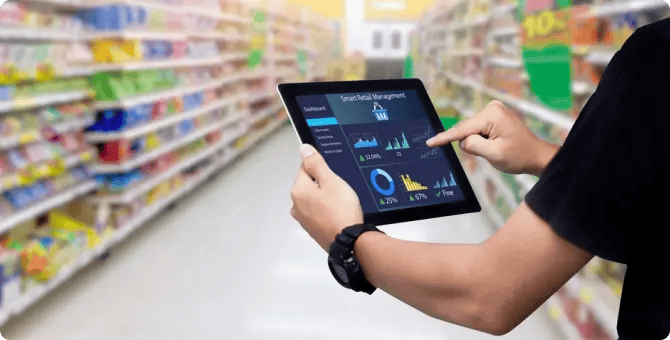 As with any industry, all retailers are unique. What makes SkuNexus unique is that we are able to customize our software to your specific needs. For those companies that prefer to do the customizations using their in-house IT team, we offer full access to our source code with our Enterprise Edition. If you prefer to have us make those modifications for you, we offer three levels of the Cloud Edition. Whichever way you choose to use SkuNexus, you will always have access to our development team to help you every step of the way.
With SkuNexus running your commerce operations, you will be free to focus on growing your business. So start running those ads in AARP magazine and pushing your products on social media. Before you know it, those baby boomer and millennial shoppers will be flocking to your stores.
Additional Reading
Related Reading For the Home & Garden Industry
Learn how understanding how your business operates in today's ever-changing retail market will help you choose the correct inventory management solution.