The Problem
The pharmaceutical industry is always in flux based on economic stability. While the market for need based prescription drugs will not fluctuate as much, sales of non-essential goods will be dependent on disposable income and discretionary funds.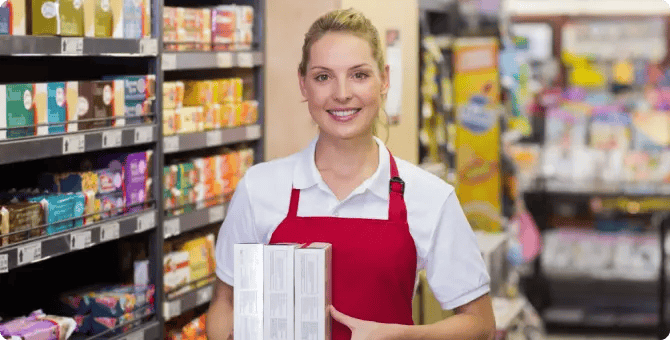 Statistics + Resources
Statistics + Resources
The pharmaceutical and drug store industry was valued at $313 billion in 2019. According to CHPA (Consumer Healthcare Products Association), households in the United States spend on average $338 a year on OTC (over the counter) medications.
With the rise of the cost of health insurance and medical costs, more people are trying to treat minor medical issues themselves with less expensive, readily available, OTC options.
Azoth Analytics predicts a 5% increase in the global pharmaceutical market in the five years leading up to 2023. Seniors (aged 50-64) filled on average 27.6 prescriptions during 2017.
This is up from 25.5 in 2016, and is expected to grow as the population continues to age. In addition, the specialty drug market saw a 16% increase in 2018.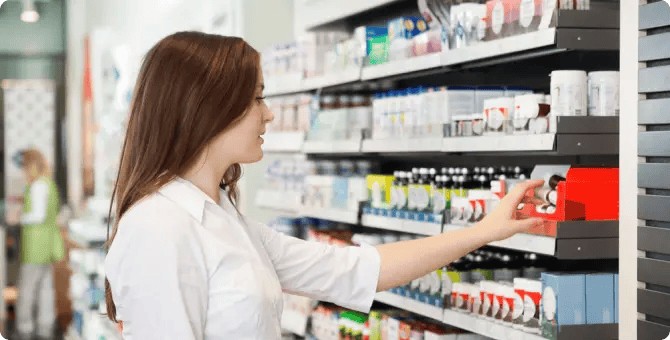 How It's Being Done
How It's Being Done Currently
Pharmacies are expanding their offerings in an effort to keep up with shifting market wants and needs. With the population far more focused on self care than ever before, pharmacies are evolving to meet this demand.
Drug stores no longer only offer "drugs," they have broadened their scope to include nutritional supplements, vaccines, and holistic choices. Pharmacies will need to continue to evolve to stay ahead of the competition.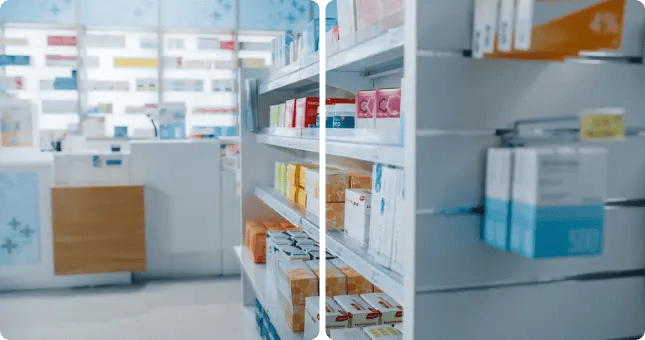 SkuNexus Approach
The SkuNexus Approach
With pharmacies augmenting their product offerings, the need for order management software that is able to expand with them is of utmost importance.
There are more drug store eCommerce sites than ever before. Now pharmacies need an OMS that is able to integrate seamlessly with their eCommerce site as well as their in-store POS.
SkuNexus was created to enable omnichannel solutions. Our easy to use platform fully integrates with Magento, Shopify, BigCommerce and many more eCommerce platforms. We also integrate with most POSs and ERPs. This makes viewing your eCommerce sites and your brick and mortar stores as one entity a simple and straightforward task.
SkuNexus will allow you a top down view of all your inventory across all sales channels. You will be able to offer both online and in store fulfillment options creating a larger, happier customer base.
SkuNexus offers:
Fulfillment from warehouse.
Fulfillment from physical store.
BOPIS - buy online and pick up in-store.
SkuNexus Features
SkuNexus Features
SkuNexus is a fully customizable commerce operations platform. We actually combine inventory, order, warehouse, and shipping management into one robust system. With SkuNexus running your backend you will be able to maintain an organized warehouse with accurate inventory counts across all sales channels and inventory locations. Expanding your drug store offerings will be a breeze with SkuNexus handling everything behind the scenes.
Not only does SkuNexus help you run an organized warehouse, it also includes full shipping management as well. With our built-in shipping mappers, and your specific rule set, SkuNexus will take the guesswork out of choosing the most cost effective shipping option for each fulfillment. And if your customer wants to reserve that bottle of Tylenol for pickup in store, that is as easy as the click of a button.
With perpetual changes in market demand, pharmaceutical and drug store owners will need to continually evolve to keep up with new market demand. Here at SkuNexus, we will customize our software to your specific needs and we have plans and pricing to suit all businesses. We offer three levels of our Cloud Edition where we will customize as much or as little of the platform as you need. For those users who prefer to have their in-house IT team make their customizations, we offer full access to our source code with our Enterprise Edition.
Whichever way you choose to use SkuNexus, you will always have access to our development team every step of the way.
Switch to SkuNexus for all your backend operations and free up more time to work on expanding your drug store offerings to stay ahead of the competition in the future.
Additional Reading
Related Reading For Pharmaceutical and Drug Stores
Shipping perishables using SkuNexus.