The Problem
The cosmetics industry is rapidly growing. With the increase in online bloggers and vloggers constantly posting about their favorite lipsticks and face creams, consumers are more attuned than ever to the ever changing trends. Today's consumers are very entrenched in social media, and the cosmetics industry has taken note. Marketing is no longer done the traditional way.
Companies are choosing brand ambassadors and social media influencers to help market their brands to their target audiences.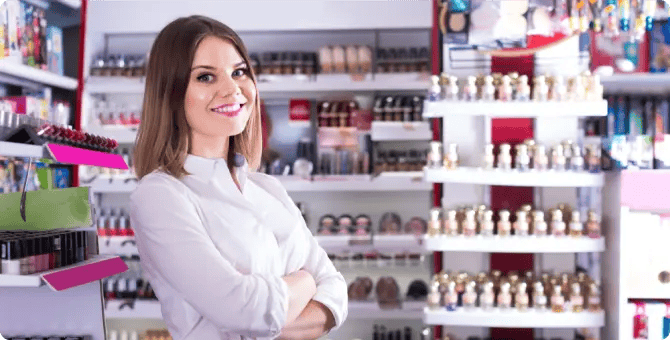 With so many consumers following the current trends on social media, it is more important than ever that you follow through on your promise.
When a potential customer sees a fabulous new eyeshadow being promoted by their favorite blogger, they want that eyeshadow. But if your backend order management system is not up to par you will have a problem. Today's Millennials and Gen Z shoppers expect instant gratification.
If that eyeshadow does not arrive on time, or the incorrect product is accidentally sent, you will lose that customer.
Statistics + Resources
Statistics + Resources
The number of cosmetics stores in the United States has risen between 3% - 4% annually since 2016.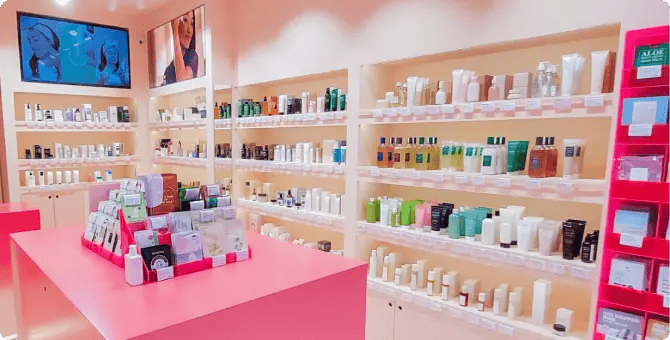 As of July 2019, the worldwide cosmetics industry was valued at a whopping $532 BILLION and growing!! With this kind of growth, the need for a robust backend platform is a priority.
How It's Being Done
How It's Being Done Currently
With the ever changing face of retail shopping, you may find yourself resorting to ad hoc solutions to keep up with the times.
What used to work for you when you had one brick and mortar store will no longer work for today's Millenial and Gen Z shoppers. These consumers expect a full omnichannel experience.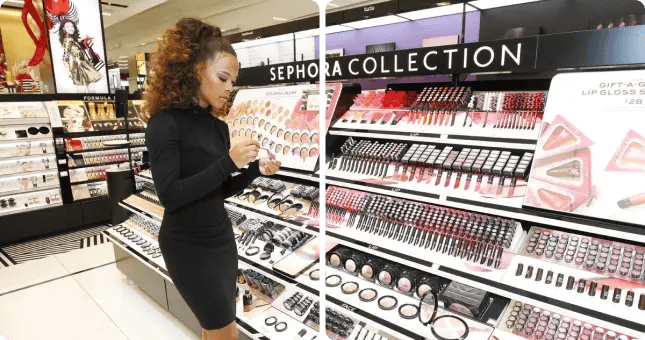 Whether they want to order eye cream from their smartphones or the newest lipstick from the local makeup counter, they want the same customer experience for everything. Your old WMS may not be able to keep up.
SkuNexus Approach
The SkuNexus Approach
SkuNexus was created to address these needs. With SkuNexus, it doesn't matter how you sell the product.
A brick and mortar store is just treated like another warehouse location.
There is no need to overorder eyeliner or blush to ensure that you have enough on hand at each point of sale. You will always have a top-down view of your total inventory quantities. And you will be able to fulfill orders across all channels.
SkuNexus offers:
Fulfillment from warehouse.
Fulfillment from physical store.
BOPIS - buy online and pick up in-store.
SkuNexus Features
SkuNexus Features
SkuNexus offers a fully customizable inventory/order/warehouse management platform. With SkuNexus managing your backend operations your customers will have a seamless customer experience.
It doesn't matter if you have one warehouse or one hundred, you will always have accurate inventory counts across all of your fulfillment centers. This means that if your customer wants to order the latest nailpolish color, you will be able to accurately show what you have in stock.
In addition, SkuNexus incorporates a full shipping management tool as well. So whether you are shipping perfume to Kentucky via UPS Ground, or sending lip liner to California via Fedex Overnight, SkuNexus will help you choose the most cost effective way to do so. Our goal to make you look good so you can build a large and happy client base.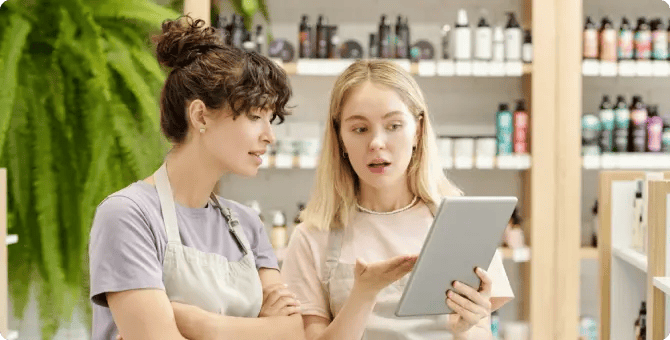 Every store within the cosmetics industry is unique. Our fully customizable software can be tailored to your individual needs. If you want the ability to make your own customizations, our Enterprise Edition offers your IT Team full access to our source code. With all three levels of the Cloud Edition, we can build out those customizations for you. Either way, you will always have access to our in-house team to help you along the way.
With all your backend operations efficiently handled by SkuNexus, you will be free to continue marketing your brand across all channels. So the next time a social media influencer starts raving about your newest moisturizer, you will know exactly how much of that moisturizer you have in stock and will be able to reorder before there is a stock-out.
Less stock-outs = happy customers = Increased Profits
Additional Reading
Related Reading For the Cosmetics Industry
Learn how having the right OMS can help you sell more makeup!