The Problem
The jewelry & watch industry is one that is highly affected by our fluctuating economy. These items are not necessities, and sales are influenced by the amount of disposable income available to consumers for discretionary spending.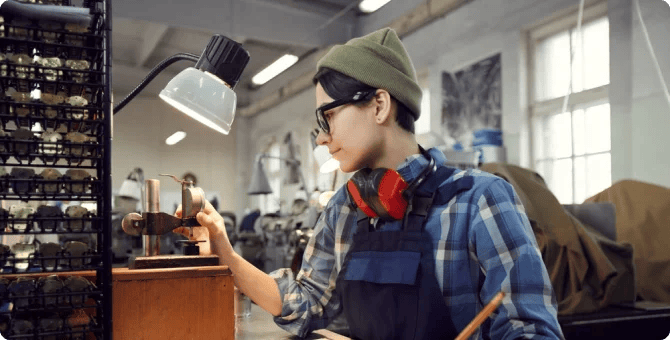 Statistics + Resources
Statistics + Resources
In 2019, revenue in the jewelry and watch industry amounted to almost $59,000 million. The market is expected to continue growing by around 2.1% annually.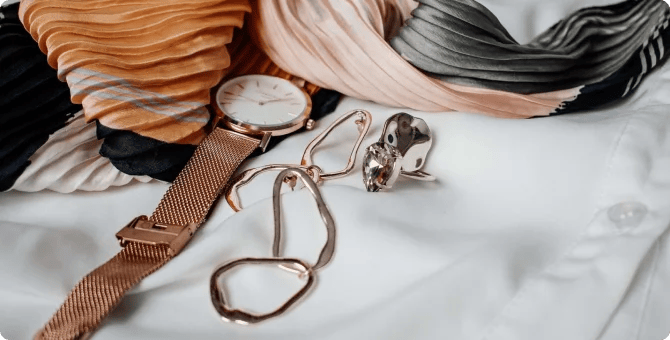 How It's Being Done
How It's Being Done Currently
Jewelry and watches are luxury items. Although there has been a decline in growth over recent years due to the volatile economy and consumer's changing spending habits, these luxury items are a mainstay of the personal goods industry.
This is an industry that has been slow to embrace the eCommerce marketplace. Jewelry and watch buyers still prefer to shop in person.
Consumers want to see and feel these luxury items before purchasing. Some upstart companies have tried to take advantage of this, offering a fresh take on traditional items in the online marketplace.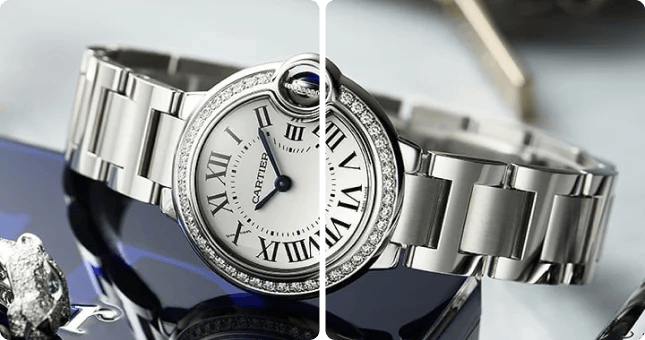 In order to bring their businesses into the future, established companies would do well offering online research and sales for their well-known items.
Enabling customers to explore their products online will help increase sales. Either the consumers will purchase online, or they will come into a brick and mortar store well-informed and more prepared to make an expensive purchase.
SkuNexus Approach
SkuNexus Approach
Both established companies and upstarts would greatly benefit from robust inventory management software. Particularly those trying to break into the eCommerce market.
Well-known businesses can take advantage of their brand power in attracting customers. Allowing for buy online and pickup in store (BOPIS) will broaden their appeal and increase their customer base.
SkuNexus offers:
Fulfillment from warehouse.
Fulfillment from physical store.
BOPIS - buy online and pick up in-store.
SkuNexus Features
SkuNexus Features
SkuNexus is a fully customizable commerce operations platform. We are well-known for giving our clientele the ability to offer their consumers an omnichannel shopping experience.
Whether you are well established in this industry or just starting out, we will work with you to run your backend operations in the most efficient way possible.
Entering the eCommerce marketplace can be daunting if you don't have the right software in place. SkuNexus integrates fully with Shopify, Magento, BigCommerce, and many more eCommerce platforms.
We also combine inventory, order, warehouse, and shipping management into one easy to use system. Receiving items into inventory, placing them in the warehouse, creating a pick list with the most efficient route through the warehouse, packing orders with the correct packaging, and choosing the cheapest shipping carrier - SkuNexus does it all!
SkuNexus is fully scalable. We can handle companies both large and small effortlessly, and we have plans and pricing to suit all businesses. Our Enterprise Edition offers full access to the source code if you prefer to have your in-house IT team do your customizations. If you prefer to have the full SkuNexus experience, we offer three levels of the Cloud Edition, where we make those modifications for you. Whichever way you choose to use SkuNexus, you will always have access to our development team every step of the way.
Let SkuNexus help you grow your brand as you fully enter the eCommerce marketplace!
Additional Reading
Related Reading For the Apparel Industry
Read more about offering buy online and pickup in store (BOPIS).