When you're trying to learn about eCommerce fulfillment, the broad strokes are pretty straightforward. When you delve further, however, you will find that the many aspects of eCommerce fulfillment combine to form an interconnected web.
To optimize order fulfillment strategy and grow a business, automation is key. Without automation, breakdowns will inevitably occur.
Siloed data leads to communication breakdowns. Misplaced inventory results in delayed shipments. Ignored customers become former customers. Anything is possible.
Typically, merchants only begin to understand that they need help when problems like this arise. When the realization occurs, they need help immediately.
At SkuNexus, we're here to provide that help in a sophisticated and timely manner.
Together, let's analyze the aspects of eCommerce fulfillment. We will discuss the specific types of order fulfillment and address a variety of scenarios and considerations. We will look at the different components of organized back-end operations. Most importantly, we will explain how management software can make everything run smoothly.
Order Fulfillment Types
Several options exist for eCommerce merchants when it comes to fulfilling orders, and one is not necessarily better than another. Each model has its pros and cons. It is up to each business to determine which one, or combination thereof, works best in their operations.
Self-Fulfillment
Just as it sounds, self-fulfillment is an option for the company that wants to do everything in-house. Self-fulfillment maintains significant internal control. A broad range of businesses (from small merchants to some of the largest eCommerce brands) prefer this method of fulfillment.
As one might expect, control does not come for free. Regardless of the size of the operation, self-fulfillment requires investment. This investment must be made in a combination of technology, warehouse space, packing materials, labor, and time.
Third-Party Logistics (3PL)
Providing a broad array of services, 3PLs have surged in popularity in lockstep with the explosive growth of eCommerce. Most companies use an outside provider specifically for delivery (FedEx, UPS, etc.). Now, many also outsource some or all of their order fulfillment requirements to a 3PL.
3PLs are an attractive alternative for brands lacking the resources and/or know-how to handle order fulfillment themselves. Their geographic scope can prove beneficial for merchants looking to expand reach without sacrificing delivery speed.
However, just as self-fulfillment provides control at a cost, using a 3PL cedes that control. Any issues that arise (order accuracy, late delivery, damaged products) can reflect negatively on your business. So, finding the best possible 3PL to partner with is extremely important.
Dropshipping
Some eCommerce merchants may want to act as middlemen and carry zero inventory in some or all products. For these companies, dropshipping is the order fulfillment go-to.
When a dropshipper receives an order, it purchases the item(s) from an outside vendor. Said vendor is then responsible for fulfillment in the dropshipper's name. While similar to using a 3PL, this method differs because the items are being sold out of someone else's inventory.
In addition to the same risks cited above with a 3PL, cost is a major disadvantage to the dropshipping method. A lack of overheads (due to holding zero inventory) can recoup some of this cost. Additional sales (from a larger range of products) can also assist.
Scenarios & Considerations
Many factors will enter into an eCommerce brand's decision-making process over how it handles order fulfillment. It's a complex issue, and critical thinking is required to weigh all the variables involved. Perhaps most importantly, a merchant and its systems in place must be flexible enough to adjust to an ever-changing landscape.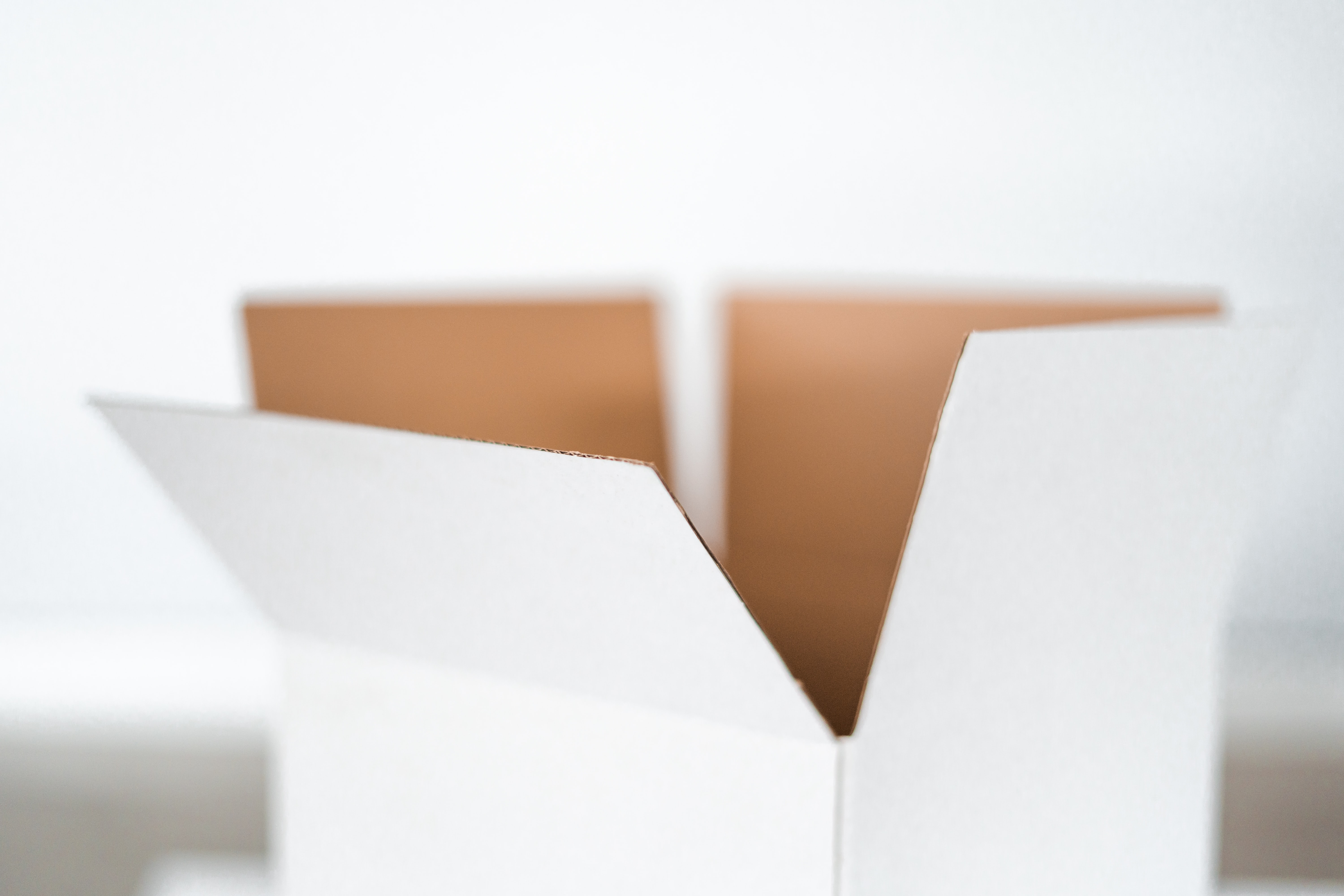 Pick, Pack, Ship
This fundamental process will be used in any warehouse environment. Retailers using self-fulfillment, 3PL firms, and dropshipping vendors all must pick, pack, and ship.
Inefficiency in picking, packing, and shipping can be seen in a number of ways:
Employees wandering the warehouse floor looking for items,
A packing process left to guesswork, and
Manual shipping decisions
These and other disorganized processes show a retailer is operating in the past.
Pick, pack, ship has been transformed by technology and the power of automation. In an optimized and automated eCommerce fulfillment system, it will look something like this.
When customer orders are routed to the fulfillment center, a pick list is generated. This list will contain the items to be picked and their specific locations (aisle/shelf/bin).
In a "directed picking" model, the picker will also receive instructions for the most efficient route to take through the warehouse.
After all items have been picked, scanned, brought to packing, and scanned again, an order pack list is generated. Detailed information re: correct parcel size(s), packing materials, and any special instructions will be provided to the packer.
Once the parcel is packed, a shipping label is affixed and the order is ready to ship.
Let's review everything that just happened from a SkuNexus perspective:
An online shopper purchased items shown to be available. This was made possible thanks to real-time stock levels synced from the eCommerce merchant's Inventory Management System (IMS).
The items were deducted from the IMS as soon as the order was placed.
The Order Management System (OMS) routed the order to the closest warehouse (to the delivery address) with those items in stock.
Communication between the OMS, IMS, and WMS (Warehouse Management System) resulted in a pick list being generated. The pick list showed exact item locations and was organized by the fastest route through the warehouse.
Upon a picker scanning the items, their status within the OMS immediately updated to show them as having been picked.
Scanned into packing, the WMS and shipping platform generated a pack list. The items were packed in a designated parcel with the correct materials. A shipping class was assigned, a label was printed/applied, and the order was transferred to a shipping carrier.
The amount of automation that took place in this "simple" example shows how valuable management software can be in eCommerce fulfillment. Removing, if not totally eliminating, manual processes in eCommerce fulfillment through automation is exactly what SkuNexus was built for.
BOPIS (Buy Online Pickup In Store)
BOPIS is a very popular option for customers unwilling to wait for an item to be shipped. BOPIS has become a staple of omnichannel retail and its growth shows no signs of slowing. The ability for a customer to place an order online and quickly pick it up in-store is appealing. It is a powerful tool for retailers to offer.
Not just any eCommerce retailer can provide BOPIS, however. Multiple steps must be taken to achieve this ability.
The retailer's brick-and-mortar locations need to be integrated with its eCommerce platform. They must also integrate with its fulfillment management software (OMS, IMS, etc.).
Fulfillment procedures (similar to those used in a warehouse setting) must be tailored and applied to the store, e.g. floor associates may become pickers.
All In-store inventory must be synced in real time with the IMS (just as in a warehouse).
Disciplined product scanning must be maintained to ensure accuracy.
In addition to offering BOPIS, many retailers are also routing online orders to brick-and-mortar stores. This astute move can turn any store into a "logistics node." Though it also requires packing and shipping capabilities to the above.
In such a scenario, the warehouse and shipping management software would need to be customized to the limitations of the environment. SkuNexus is a fully customizable solution to meet these requirements. It can be adjusted/tailored to accommodate any fulfillment model.
Fulfillment/Shipping Location Selection
If a self-fulfilling merchant has only one warehouse, the location is already decided.
For a business with multiple locations and/or brick-and-mortar stores, the optimal location may not be obvious. Manually deciding a fulfillment location from a broad network would be a massive time expenditure at best. Larger enterprises typically have extensive networks, and may also be using a variety of 3PLs and dropshipping vendors. For them, manually managing order routing becomes impossible.
In an automated system, the OMS will determine where order processing and fulfillment should occur (based on set criteria). Done.
Beyond location selection, what if a warehouse/3PL/vendor is out-of-stock? The manual solution would be to call around/send out emails to try to find the item somewhere.
Under these conditions, SkuNexus is designed to run automatically through a "waterfall" of potential fulfillment locations. Our software can locate the inventory and route the order before an employee has the chance to pick up the phone.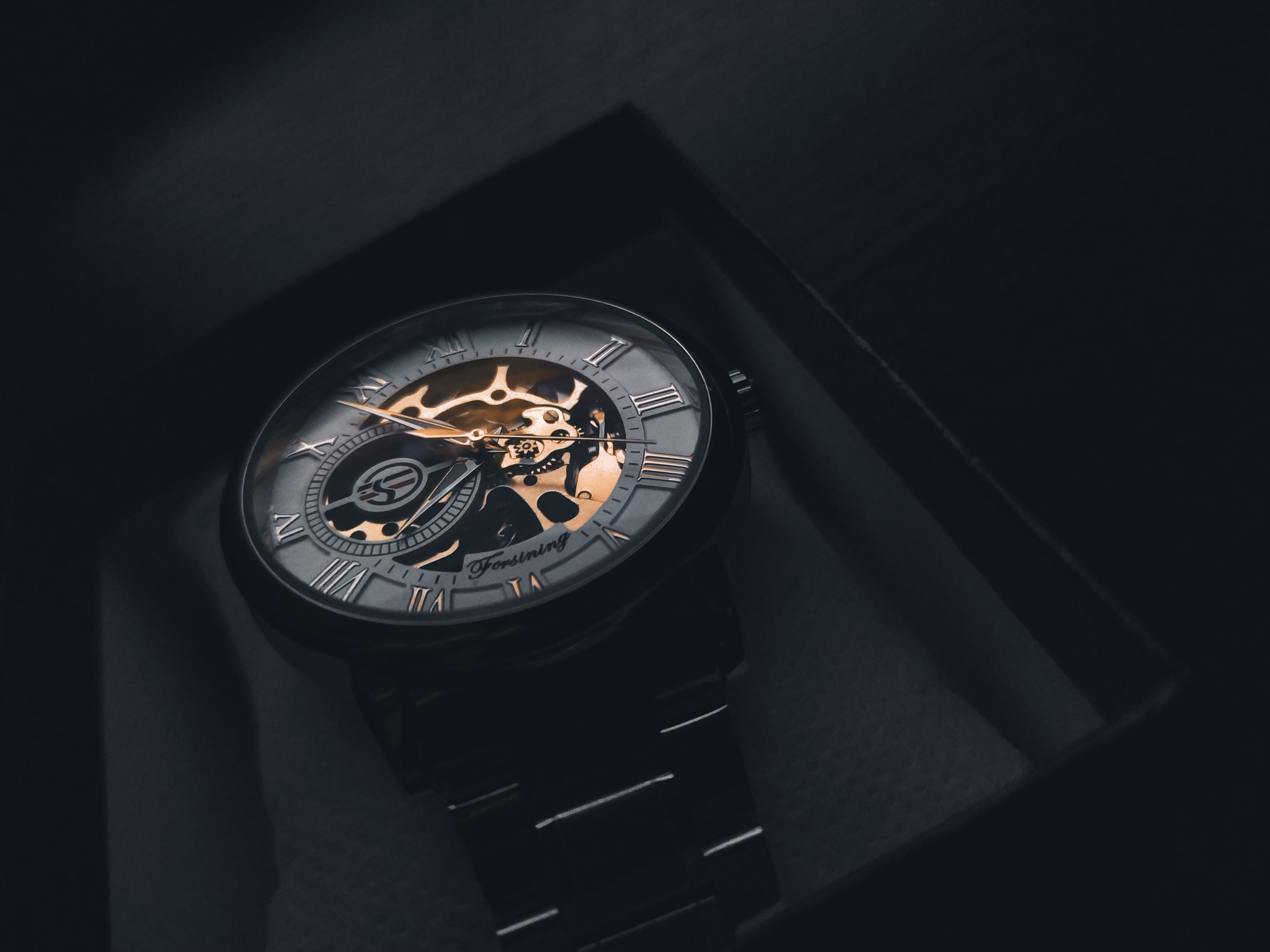 Types of Items
A host of fulfillment issues can arise based on the products a merchant is selling online. For many products, special considerations may need to be taken into account.
Fragile/Luxury Goods

An eCommerce retailer involved in selling highly fragile and/or luxury goods may choose to strictly employ self-fulfillment. The risk of damage/loss might prove too great to leave it up to someone else. A brand can also market use of a rigorous in-house order fulfillment process.
Serialization is a process of assigning each individual item its own unique ID. This process is frequently employed by luxury brands to heighten traceability.
Certain 3PLs now offer premium "white glove service" for the products requiring special care. For the retailer who would rather leave it to the experts, this is a viable option.

Oversized Items

These present their own range of fulfillment challenges. At every stage of the process, large, heavy products require more space and time.
They can also create a considerable headache for the customer, particularly one who hasn't received complete delivery information.
Anyone person who has had a king size mattress dropped at their front door can undoubtedly attest to this.

Perishable/Frozen Foods

Many brands have seen remarkable growth and more entrants into the space are discovering the intrinsic difficulties involved.
Highly specific packaging, time constraints/expiration dates, and the weather can all factor into the need for a controlled fulfillment process.
SkuNexus is built to allow any special considerations, instructions, or variables to be integrated into the system. Each merchant's products and needs are different, and their management software must be able to take everything into account.
Kitting/Assembly
Kitting/Assembly is a model used by many eCommerce merchants for some or all of their offerings. Popular subscription services which send monthly assortments of dog treats or cosmetic samples are kitting/assembly illustrations.
Nearly any combination of related items generally purchased together can be as well. For example, an electronics retailer might bundle its TVs with a mounting bracket and HDMI cable. It may sell the 3-item group under a separate SKU and at a discount.
From a sales perspective, kitting/assembly can be extremely important to a brand. However, this strategy also presents multiple fulfillment challenges for merchants to address.
Will kits be stored as assembled units or as unassembled child products?
How will inventory be reflected in the IMS?
Where will related items be located within the warehouse?
Will different items for the same kit be coming from different warehouses?
SkuNexus has built-in functionality for grouping products into kits and bundles. It also provides the ability to manage an endless assortment of combinations.
International
Just as eCommerce has transformed the retail landscape, so too has it made the entire world a potential marketplace.
International fulfillment presents some distinct challenges, but none that are insurmountable with the right systems in place.
For example:
Not all items may be shipped to every country. Determining this in advance will pay dividends (and save headaches) later.
Shipping items internationally will incur import duties that must be accounted for.
Longer delivery times may require different packaging than would normally be used.
Any written instructions should be in the language of the country being shipped to.
International shipping partners and 3PLs can be invaluable to navigating the landscape. SkuNexus has integrations with 150+ global shipping carriers. Plus, its platform's flexibility allows for continued management of foreign 3PLs and dropshippers in your network.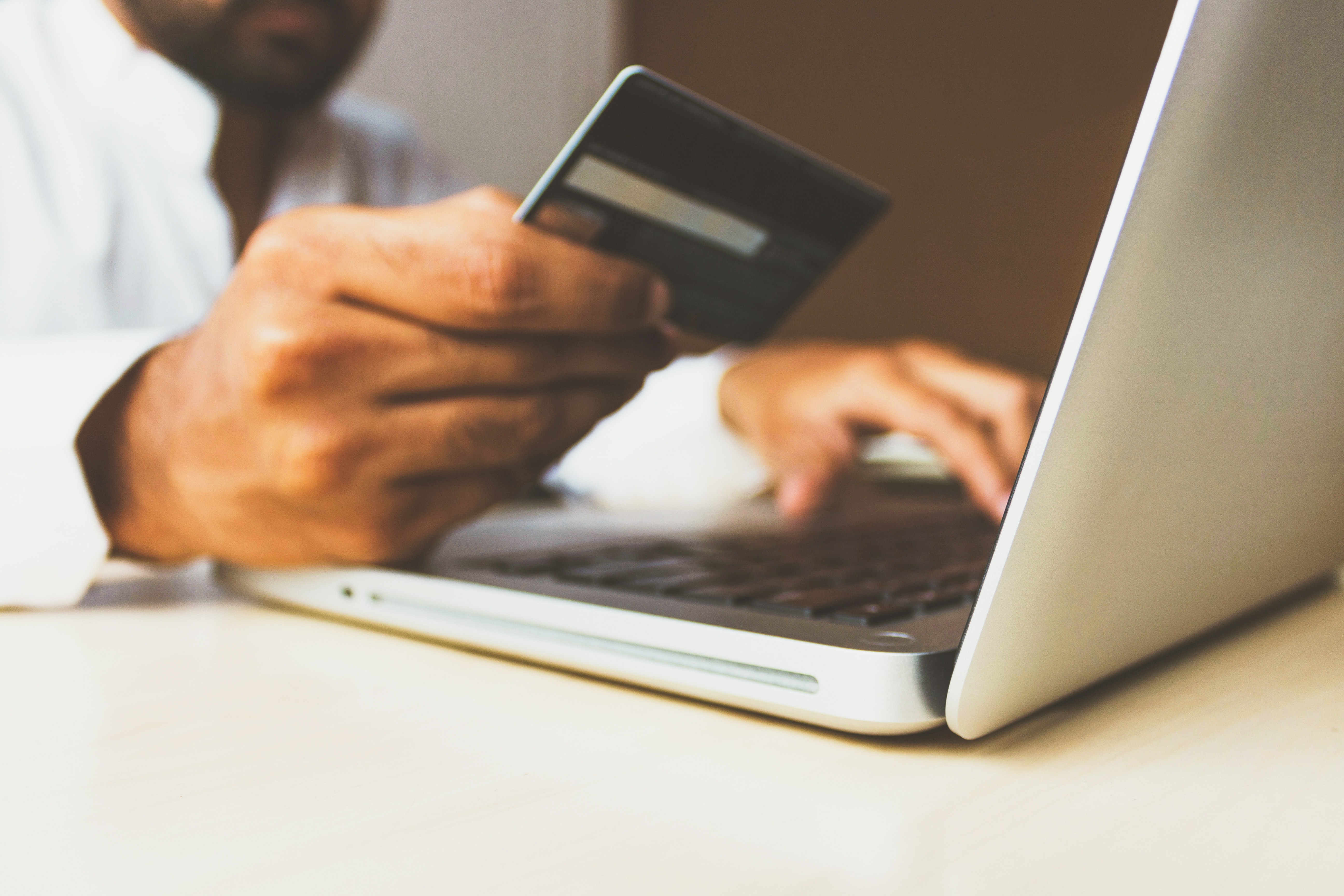 Order Management
To be most successful, every separate aspect of the eCommerce fulfillment process requires management. To manage each correctly demands software. The sheer amount of different tasks performed, and the speed at which they are done, will quickly make this apparent.
The purpose of an order management system (OMS) is to organize and automate orders at every step of the fulfillment process.
It routes an order to the optimal location and generates a "pick list". It determines what packing materials are needed. An OMS controls several things.
The OMS should automatically import orders from any channel, provide support for dropshipping, and integrate with any vendor platform. Above all, it must optimize omnichannel workflows for greater fulfillment efficiency.
Inventory Management
Inventory is constantly changing, and accurate, real-time data is critical to eCommerce fulfillment. Customers need to see what's in stock, and merchants need inventory visibility, across all channels and locations.
Having this all in a single system is an enormous advantage. Inventory control at every stage of the fulfillment process and continuously updated information, allows retailers to properly manage inventory.
Inventory Management also includes identifying and storing the inventory by various conventions (e.g. SKU, expiry date, serial number, batch, lot, parent v. child SKUs).
Accurate inventory management keeps merchants apprised of what they have. It also monitors stock levels, informs ordering, and helps forecast well into the future.
Warehouse Management
The warehouse consists of a range of employees all doing very different jobs. Thus, an effective WMS software is critical to a successful operation. Barcode scanning, in particular, is important in multiple warehouse processes. It contributes to accurate information for inventory management and control of products throughout pick, pack, and ship.
Reduction, if not total elimination, of manual decision-making is part of an efficient eCommerce warehouse management system. With automated pick/pack lists, employees receive exactly the information they need, and nothing more. Pick lists should not only include products and their locations, but also the most efficient route through the warehouse.
This is a good moment to pause and consider the interconnection we are seeing. Orders, inventory, and the warehouse are all part of a cohesive holistic system. The free flow of information between them is crucial to optimal eCommerce fulfillment performance.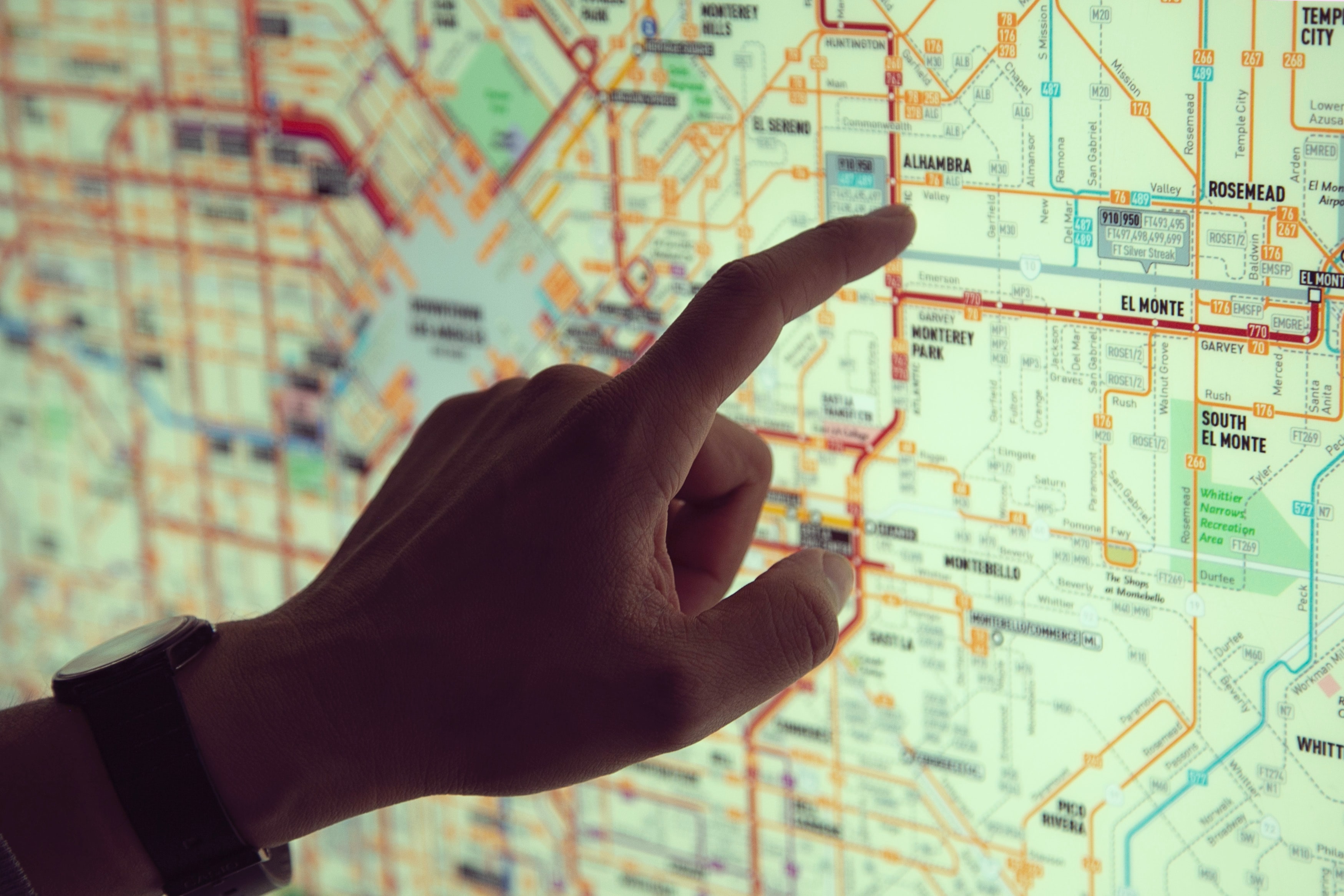 Shipping Management
We discussed earlier the importance of location in making shipping decisions, however shipping management is about much more than that.
An effective shipping management system will:
Integrate with the carriers you need today and for expansion in the future
Instantly rate shop to find the most appropriate and cost effective option
Have the ability to print labels
Allow for automated parcel and shipping decisions based on your criteria
Returns Management
A frustrating reality for any eCommerce merchant is the high rate of returns, but it is indeed the reality. As a result, returns management is integral to maintaining efficient operations and accurate inventory.
This is one area where customer experience is directly impacted, so simplicity is paramount. Just like a shipping label, a return label should be printed and included within the package itself.
A returns system needs to efficiently reverse product flow. Such processes can be automated in much the same way outbound orders are. Items are scanned upon receipt, tracked through the inspection process and scanned back into inventory.
Vendor Management
As we have mentioned, free data flow is a critical aspect of eCommerce fulfillment management. This data flow should also extend to a merchant's vendors. Vendor relationships are the gateway to growing a successful eCommerce business, and managing those relationships can sometimes be difficult.
Some vendor management systems provide access to your system (in whatever way you choose). This allows vendors visibility into information of your mutual interest and serves to benefit both parties.
In addition, the right vendor management software will allow you to:
Track vendor inventory, SKUs and prices across multiple vendor locations
Create unique purchase order formats for each vendor.
Automatically generate POs when inventory reaches a certain level (or send one when you know you need it).
Add and manage hundreds or thousands of vendors without any reduction in loading or processing speeds.
eCommerce Fulfillment Software
Finding the right software to manage your eCommerce fulfillment can be daunting, however the operational upside cannot be overstated. Its impact will be felt throughout the entire business.
The separate management systems discussed here integrate into an immensely powerful whole within SkuNexus. It provides automation, accuracy, and organization across the fulfillment process. From the moment an online order is routed to the warehouse until it ships out for delivery.
All aspects of eCommerce fulfillment are considered and improved with SkuNexus. The platform was designed specifically to meet the needs of today's eCommerce merchants. Its ease-of-use, inherent flexibility and complete customizability make it an incredibly useful tool. It can help for any brand gain greater control over its processes, optimize efficiency, and grow at scale.
To learn more about how SkuNexus can help your eCommerce business achieve its goals, schedule a demo today.