Determining how to manage eCommerce fulfillment is not a big decision for an online retailer - it is a massive one. It is a decision that can have profound effects on a brand's revenues, reputation, and bottom line.
Every merchant has its own unique situation. A rigorous assessment of goals, audit of resources (from pennies to people), and analysis of the available fulfillment options will be necessary to decide which route, or combination thereof, to take.
Some merchants will handle fulfillment in-house, while others may be considering dropshipping vendors and/or third-party logistics specialists (3PLs). Regardless of the models they choose, all will need a management software system to optimize their fulfillment operations.
Part of developing knowledge about a subject area is asking the right questions, and this is not always a simple task. Simply put, if it's not your field of expertise, it can be hard to know what you need to know.
Our advice? During the evaluation/selection process, we suggest exploring any/all available resources from the solution providers themselves.
Dig into their websites, read blogs and case studies, take in demos, and talk to their sales teams. There is a deep well of free and useful information out there. The best (potential) order management system (OMS) partners should anticipate your issues and guide you into and through areas you might not have even considered.
To that end, we at SkuNexus would like to present here both a thorough series of questions to aid you in your inventory management software decision-making process, as well as a checklist of key functionalities a worthy partner should provide.
Questions to Ask Yourselves –
General
What is our current average internal order cycle time?
What is our present order volume? Projected?
What is our perfect order percentage?
What is our average number of items per order?
Do we expect to grow the business?
Is our existing technology going to be a problem?
Warehouse/Inventory
How do we manage receiving and measure our performance?
Do we use barcode scanners to maintain inventory control throughout the warehouse?
Do we have a putaway process? If yes, how do we measure it?
Do we have unused warehouse space?
Are we taking any steps to make the best use of our space?
Is our inventory arranged strategically/optimized for the most popular items?
Are we performing cycle counts?
How do we know our reorder points for an item?
How easy or difficult would it be to add new SKUs into our system?
How easy or difficult would it be to add a new warehouse location?
Picking
Who determines where an order is routed for pick/pack/ship?
Are our pickers given the exact location of each item in an order?
Are we only performing single-order picking?
How do we ensure order-picking accuracy?
What are our orders picked per hour?
Do our team members decide on their own what route to take to complete their orders?
Would we benefit from more advanced picking methods?
Packing
How are parcels selected for a particular order?
Are packing materials left up to a packer's discretion?
Do we have any special packaging requirements?
Shipping
Do we make shipping decisions on a per-order basis?
Do we have a system for automating shipping decisions?
How do we compare shipping rates?
How long does this take us per order?
How many carriers do we use?
Do we want offer international shipments, now or in the future?
How do we generate shipping labels?
Returns
Are items shipped with return labels?
How do we manage returns?
What is our rate of returns?
How do we enter items back into inventory?
3PLs
What method(s) would we use to send orders to a 3PL?
How would we receive shipping information?
How would we manage vendors/generate POs for inventory restocks?
How would we maintain visibility of stock levels at the 3PL?
Would better organization of our internal warehouses eliminate the need for a 3PL in certain geographies?
Would better shipping rates and integrations eliminate the need for a 3PL?
Dropshipping
How would we communicate with vendors?
Can we see the inventories of multiple vendors?
Can they access helpful information from us?
How would we manage an increase in order volume?
Can dropshipping be an automated backup for our in-house inventory?
Can we easily receive updated SKU, price, and inventory information?
Customer Service/Support
Will we require ongoing customer support?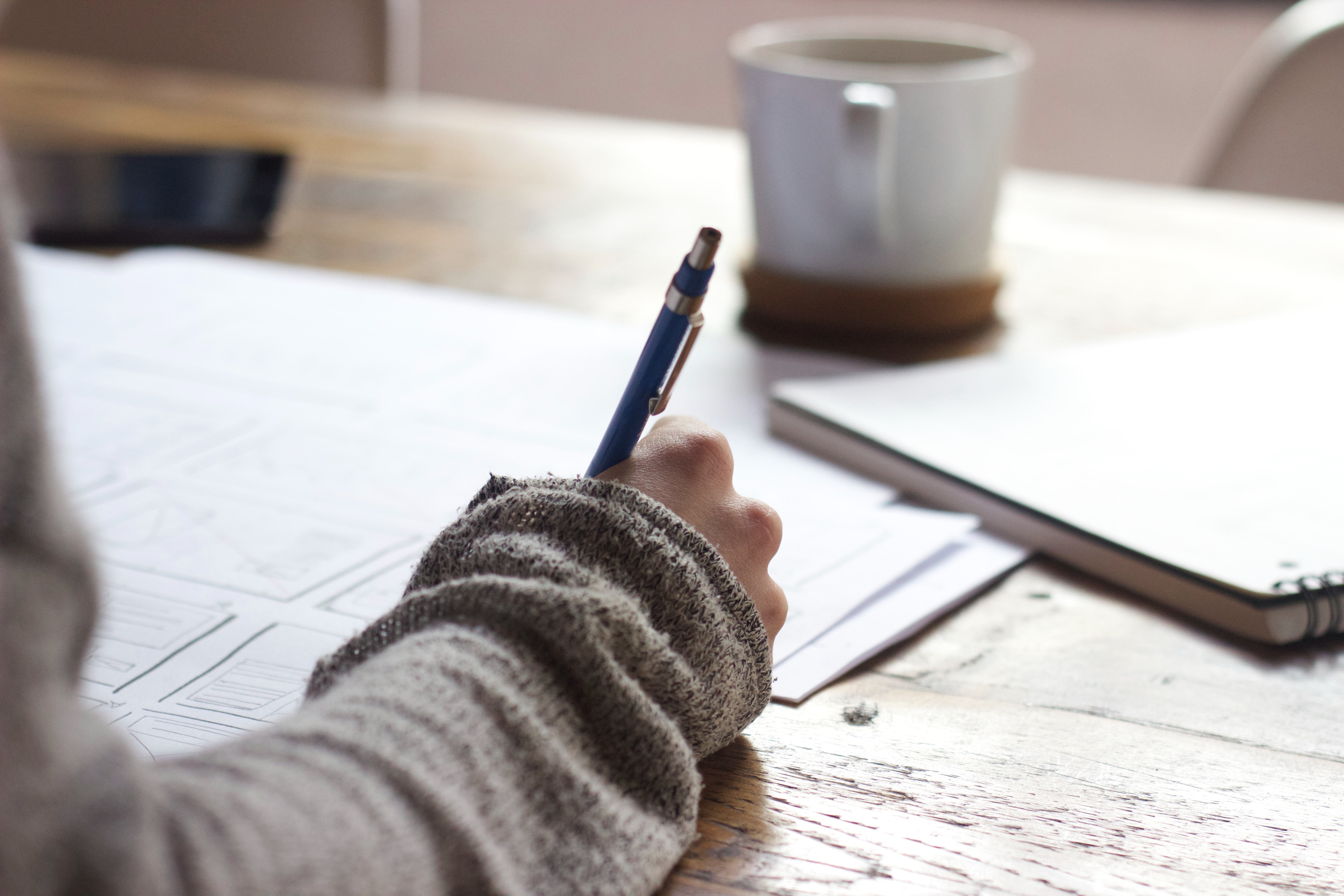 eCommerce Fulfillment Management Software System Checklist –
General
Will this solution reduce the time we spend on fulfillment?
Will it integrate with our existing technology?
Can it easily expand its capacity as we grow?
Warehouse/Inventory
Will this system make receiving more efficient?
Can this system provide a directed putaway process?
Will it provide real time inventory information before a customer places an order?
Will it increase inventory accuracy?
Can this system help us optimize our existing warehouse space?
Can this system optimize our inventory location (strategic placement of popular items)?
Will it allow us to perform regular cycle counts?
Will it provide us with data to make restocking decisions?
Can we easily add new SKUs into the system?
Can we easily add a new warehouse?
Picking
Does the system provide automated order processing and routing?
Does it provide pickers with exact item locations?
Does it give pickers optimized routes through the warehouse?
Can it manage and direct batch, cluster, wave, and zone picking, et al?
Does it ensure order-picking accuracy?
Packing
Does the system select the correct parcel?
Does the system select the correct packing materials, and in exact amounts?
Does it make accommodations/provide instructions for special requirements?
Shipping
Are shipping decisions automated?
Can certain shipping decisions be pre-determined?
Does the system compare shipping rates and select the best option?
Does it offer a broad range of carrier options?
Does it offer international shipping options?
Can it generate shipping labels?
Returns
Does the system help manage returns?
Does it print return labels?
Can items be easily entered back into inventory?
3PLs
Will the system send orders to a 3PL?
Will it receive shipping information?
Will it provide management of vendors/generate POs for inventory restocks?
Dropshipping
Does the system communicate with vendors?
Does it allow us to view the inventories of multiple vendors?
Does it allow them to access useful information from us?
Can it easily manage an increase in order volume?
Customer Service/Support
Do they provide 24/7 support for critical issues?
Is service an ongoing feature after "go-live" is completed?
Do they offer performance monitoring including analysis of our systems and optimizing processes?
Integration of enterprise systems added after launch?
Total system setup with turnkey administration?
Remote system monitoring and management?
International business hours support?
Seasonality and peak time planning and support?
Technical support, diagnostics, and troubleshooting?
Assistance with file transfer and data upload?
Assistance with building system rules and processes?
If the eCommerce fulfillment management software solution is SkuNexus, the answer to all of these checklist questions is a resounding YES.
SkuNexus is designed for maximum flexibility and customization. It integrates seamlessly with eCommerce platforms, shipping carrier databases, and outside vendors. Our warehouse and inventory management systems will help you take control of your order management process, from directing putaway to ensuring accurate picking to automating shipping.
The decisions you are looking to make are serious. They require careful consideration of a wealth of factors and, like eCommerce fulfillment itself, nothing should be left up to guesswork or invite human error.
At SkuNexus, we have searched the globe for the top minds and subject matter experts in eCommerce and order management. An experienced team means a smooth onboarding process for our clients and successful project completion.
We are a customer-centric eCommerce and order management development firm. This means that every client gets dedicated support and project management to ensure a seamless end-to-end implementation.
We pledge to have an open, honest dialogue with our clients from the first conversation. When you entrust us with your business, we hold ourselves accountable for excellent, reliable customer experience and ethical principles.
The best way to see how SkuNexus works and get a deep understanding of how it can help your business is to book a demo. Our team is eager to inform, educate, and help you make the right decision in choosing an eCommerce fulfillment software partner.
We'd also like to invite you to subscribe to our blog.