Order fulfillment is the proverbial business end of an eCommerce enterprise. It is the sum total of everything involved with putting your wares into the hands of your customers.
One of many developments in the information age is that, for nearly every facet of the business, a merchant has options. Service providers can screen potential employees, manage payroll, write code, design websites, and run your social media, et al.
Naturally, they can also now execute your fulfillment, and within this option are ever more options to consider.
For any service, a business must frequently assess the value of outsourcing vs. keeping it in-house. Costs are involved regardless of which route you choose and order fulfillment is no different.
Bear in mind, too, that cost and price are not the same thing. Multiple factors on top of the price of a provided service combine to form the actual total cost to your business.
Here, we will take a look at the costs, both monetary and otherwise, of various fulfillment models. Then, we will discuss the value of a powerful order management system (OMS) like SkuNexus. SkuNexus can not only lower fulfillment cost per order (CPO), but also eliminate fulfillment errors through automation.
Manual Self-Fulfillment
Performing all fulfillment tasks internally, and manually, is the very definition of old-school. Long-standing methods of doing things continue to work well in some fields (wine & cheese making come to mind). But, manual self-fulfillment in eCommerce can quickly become a very costly endeavor for a number of reasons.
Business Expenses

Rent/utilities/taxes
Computers/printers/paper/ink
Warehouse equipment (forklifts, storage racks, hand carts)
Packing materials (boxes, envelopes, bubble wrap, insulating materials, tape)

Labor & Time

A substantial number of employees are needed to perform warehouse operations manually. If orders pick up, scaling is extremely difficult.
Receiving clerks spend time writing down information and entering that data into a computer increasing time to receive.
Pickers spend time locating items in a vast warehouse reducing orders picked per hour.
Packers spend time determining which parcels & materials to use for each order.
Overworked, stressed employees are more prone to on-the-job accidents and sick days.

Errors (Inventory/Pick & Pack)

Manual accounting of inventory leads to incorrect counts.
Without proper inventory control (directed picking, barcode scanning, thumbnail photos, et al), potential exists for pickers to pick the wrong items. (Cost to pick/pack/ship correct item plus cost to restock returned item)
Packers will choose the wrong sized box and/or too much (or too little) packing material. (Excess material costs or potentially damaged/broken items)

Shipping

Manual shipping rate selection per order = money will be "left on the table."
Lack of an aggregator means no negotiating power for rates and more time spent using various carriers.
Delays in processing will result in delayed shipping which can often yield a canceled order.

Restrictions

Manual self-fulfillment can make providing services like BOPIS exceedingly complicated. Being unable to offer popular options that customers expect can result in lost revenues.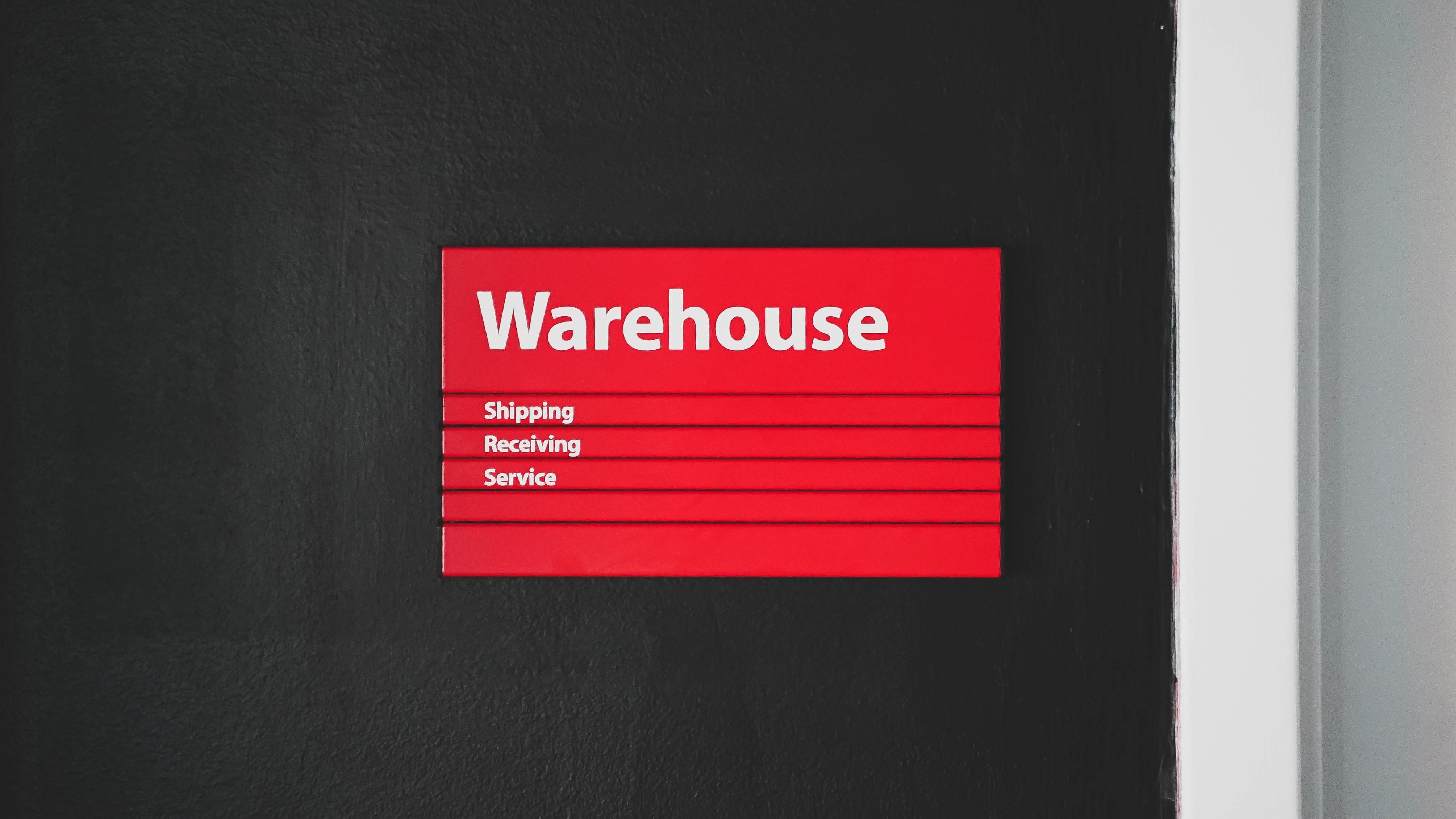 3PL Fulfillment
Outsourcing fulfillment to a 3PL involves many costs for any eCommerce merchant to take into account. Several services factor into this fulfillment strategy and the costs involved can vary considerably.
General services provided are:
Receiving your items (for which you pay the shipping cost)
Warehousing (putaway and storage)
Order management process
Pick/pack/ship
Returns management (aka reverse logistics)
Fees for these services often depend on the order volume of your online store. Higher volume means a lower per unit price. Any special requirements (refrigeration, oversized items, custom packing needs) will also be taken into account and priced accordingly.
Within these general services, a host of costs are possible. For eCommerce companies to determine their cost per order, it is crucial to include everything from receiving forward.
Onboarding

Usually costs from a few hundred to several thousand dollars based on brand's size and complexity.
Integrates your eCommerce platform with the 3PL's WMS (Warehouse Management System)
Prepares storage space for your business
Trains staff exactly how to process orders, pack, and ship them according to your criteria

Setup

Initial one-time fee that covers the establishment of an account for your business within the 3PL's administrative system.

Receiving

Unloading, counting, and sorting your items.
Scanning items into the inventory management software.
Putaway of your items into storage.
Pricing can vary by hour, pallet, or per individual item.

Storage

Generally based on the amount of space your inventory requires.
As with order volume, greater storage volume will reduce per unit fees.

Pick and Pack

Pick and Pack fees usually cover the whole process, including standard packing materials.
Some logistics providers will charge a la carte (picking, packing, materials).

Shipping

Shipping labels (and return slips) will incur a fee.
Shipping fees can be charged to either your or the 3PL's carrier account. Considering the volume of shipping they do, a 3PL can often get preferable rates.

Returns

In addition to shipping charges to return an item, additional fees will be assessed.
These will include receipt and inspection of returned goods and putaway/disposal based on condition.

Account Management

3PLs add a monthly fee to cover services like customer service calls, supply chain management, etc.
Many merchants looking at fulfillment options may also have needs beyond the basic services listed above.
For example:
Kitting & Assembly

3PL fees will most likely be charged at either a per unit/per kit rate or by the hour.

International Shipments

International shipping costs can be significant.
Many costs associated with international fulfillment come in the form of import duties and tariffs which vary from country to country.

Dropshipping
Because it eliminates the need to manage inventory, dropshipping appeals to many eCommerce merchants. However, costs are still involved.
Higher COGS (Cost Of Goods Sold). However, this can be offset by reduction/elimination of inventory carry/storage, increased order volume.
Working with multiple suppliers can mean a single order might be sourced from several dropshippers. When each dropshipper adds its own shipping charge, margin is diminished.
Loss of control is a cost in itself, making it critical to align with the best possible suppliers.
This can result in damage to your brand's reputation via errors made by outside vendors.
Limited to no customization/branding in packaging can be viewed as a cost.
Additional employee time needed to manage vendors, confirm inventory, create POs, communicate tracking information, etc.
A difficult returns process can result in lost customer trust.
eCommerce Fulfillment Management Software
The costs associated with eCommerce fulfillment can be greatly impacted through the implementation of management software.
Above, we went through a variety of costs associated with manual self-fulfillment. Automating processes with software like SkuNexus changes the entire cost (and operational) structure of performing fulfillment in-house.
Nearly every business expense can be reduced. For a detailed breakdown of that, we discuss it in detail here.
Optimization of processes (directed putaway, pick & pack) saves employees time and dramatically lowers labor costs.
Expensive errors can be reduced down to nearly zero via automation.
Shipping costs can be constantly monitored so that the best, most cost-effective option is always the one selected.
A range of capabilities popular with customers (BOPIS, ship-from-store, etc.) can be achieved with our software.
For merchants outsourcing to a 3PL, SkuNexus can enhance and facilitate fulfillment in a number of cost-effective ways.
Order management (OMS) will route eCommerce orders to the most appropriate 3PL location for pick/pack/ship.
Our inventory management system monitors stock levels and makes timely decisions on when/where to add more.
Inventory is tracked in real-time across 3PL warehouses, and accurate data can inform customers shopping carts and predictions re: purchasing for future demand.
Shipping rate shopping decreases cost of sending bulk products to 3PL warehouse(s).
SkuNexus can also help significantly with dropshipping costs through the deep functionalities provided within our Vendor Management System (VMS).
Improved communication between merchant and vendor(s) saves time/money for both parties.
POs are generated/routed to a vendor automatically.
Fulfillment operations comprise a broad range of activities and each one has a cost attached. Finding ways to lower those costs must be a priority for any eCommerce merchant and management software is often the solution.
To explore how SkuNexus can help your business both conquer costs and optimize its entire backend, please contact us.
Subscribe to our blog for ongoing insights.
Schedule a demo to get an in-depth look at how our solution works.