The speed and breadth at which eCommerce continues to grow and evolve is nothing short of astonishing. At SkuNexus, we constantly educate ourselves about what is going on across the eCommerce landscape. We would like to share with you an interesting mix of current facts, trends, and forecasts from other industry experts.
45% of customers are looking for businesses who clearly show anticipated delivery times – Shopify eCommerce Market Credibility Study, 2021
Giving shoppers anticipated delivery times is great, but making good on them is a different matter. Supply chain problems, manpower issues, and international shipping carrier capacity limits have posed significant challenges to retailers keeping their delivery promises.
As a result, increasing accuracy and efficiency through automation at every stage of eCommerce fulfillment has never been more important. Integrity in backend operations is critical for eCommerce companies. It provides the confidence to say when an order will arrive and the capacity to meet that deadline.
In the neighborhood: Q-Commerce brings "instant" order fulfillment to the table - McKinsey & Company
Beginning with the advent of pizza delivery in 1889 (perhaps earlier), companies have been continually pushing for faster deliveries. Today, everyday consumer products can be at your door more quickly than a Domino's pizza. Local stores (convenience, grocery, and drug), largely in urban areas, are seeing their fulfillment strategy disrupted.
Broader-reaching, national retailers are establishing micro-distribution locations near concentrated areas of demand. This allows for equivalent or faster delivery times, as compared to local competitors. The burgeoning concept has the potential to expand to other retail segments.
Any businesses catering to Gen Z, in particular, should begin considering how they might compete in this arena. For a model with multiple small locations requiring speed and agility, a flexible fulfillment management platform would prove extremely valuable.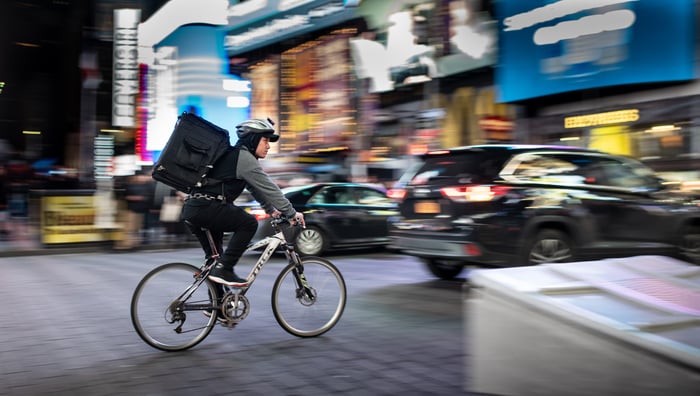 Global Third-Party Logistics market was valued at $1.046 Trillion in 2021 and is predicted to reach nearly $2T by 2028 - SkyQuest Technology Consulting Pvt. Ltd
Every eCommerce merchant must decide whether or not to outsource fulfillment to a third-party logistics provider (3PL).
Smaller retailers may lack the resources to properly manage all aspects of in-house fulfillment (e.g. inventory management, order management, warehousing, and shipping costs). Instead, they may prefer to leave it to the experts. A perfectly reasonable move.
Inversely, enterprises of all sizes may choose to manage fulfillment in-house. However, even those eCommerce businesses fulfilling in-house, have a high reliance on delivery carriers like FedEx or UPS.
The 3PL market is forecast to nearly double by 2028. This means the breathtaking eCommerce expansion shows no signs of slowing down. All companies (regardless of size) must adapt in order to stay competitive. Now is a great time to evaluate if your systems in place can meet the demands of the future.
High-tech fulfillment centers are the next key area of investment for big-box retailers - Modern Retail by Digiday Media
Deep-pocketed businesses like WalMart and Home Depot often make logistical moves that may not apply to much smaller eCommerce merchants. However, the fundamentals of an automated order fulfillment process (pick, pack, ship) remain the same.
An automated fulfillment model can level the playing field. It allows small- and medium-sized businesses to employ the methods that have helped their larger counterparts achieve such spectacular growth. Today, there is backend management software available in the marketplace that allows for a high-degree of automation. For small businesses, this is the moment to develop a plan for fulfillment automation, implement a solution, and reap the benefits.
Physical stores still have a crucial role to play in omnichannel networks - McKinsey & Company
Omnichannel commerce has become a lofty goal for merchants big and small. eCommerce notwithstanding, the value of brick-and-mortar stores as channels themselves can be significant. Not only can a retail location serve as an important touchpoint between customer and brand, but regarding fulfillment, multiple options exist.
The physical store can now operate on multiple levels. It can provide in-store shopping, BOPIS (Buy Online Pickup In Store), and curbside pickup. It may also function as a shipping location. As for returning items, BORIS (Buy Online Return In Store) has surged in popularity.
Retailers offering this option will both meet customer demand and get shoppers back into their stores at the same time. Clearly, these hybrid online and offline models will create new and exciting logistical challenges to manage.
Note From SkuNexus
The only constant in eCommerce is change. SkuNexus recognizes the complex issues presented by this unceasing progress.
To stay on top of all things eCommerce, subscribe to our blog below.
At SkuNexus, our software solution is flexible, cost-effective, and completely customizable for your business.
Book your tailored demo today to explore how we can address both your current and future needs.